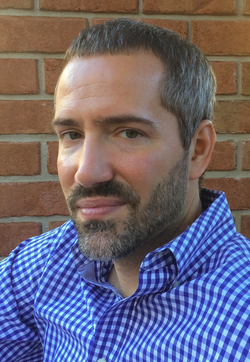 Credit: Khahlidra Hadhazy, @khahlidra
I'm Adam Hadhazy, a freelance science writer based in New Jersey. I often write about astronomy, physics and biology, but I enjoy delving into pretty much any topic under the Sun.
Some early highlights of my career included chatting with Neal Conan on
NPR
about the science of the movie
Avatar
and investigating why
peanut butter
resists spoiling for so long. I even got to be
this close
to William Shatner. More recently, I've explored the wildest exoplanets we may ever hope to find for
New Scientist
. Meanwhile, for
Discover
, I looked into how preserved, Medieval-era feces and Neolithic teeth tartar can help us unravel the tangled history of the human microbiome.
These days, I am also the astrophysics writer and editor for
The Kavli Foundation
, an assistant science writer for the
European Southern Observatory
, a contributing writer for
Natural History
and the Editor-in-Chief of the astronomy news aggregator website
Portal to the Universe
. I have a master's degree in journalism from New York University's
Science, Health and Environmental Reporting Program
(SHERP). To see more places I've been published and to check out some other recent stories (along with a few oldie-but-goodies), please click on the "
Selected Articles" tab.
__________________________________________________________________________
__________
---